The Artist
Lenka Cain Pavlickova graduated from the Art school in Prague in 1992, where she studied graphic design. Then she found she could express herself artistically not only in carving marionettes but also in designing and creating costumes, often searching out interesting materials and hand painting her own silk. In the time she has been creating marionettes, she has been recognized around the world for her fine work, which has led to many articles being written in magazines and newspapers and interviews for CNN, the BBC and a guest appearance on the 70th anniversary edition DVD of Pinocchio. Her work can be found in theatres, galleries, private collections and has many uses, such as education, to entertain the family or to tell stories. She now lives between Prague and England which expanded her knowledge of other cultures and traditions in puppet theatre, to this end she became a member of the oldest puppet organization in the world, the British Puppet & Model Theatre Guild http://www.britishpuppetguild.com/, which has been inspirational in some of her latest work.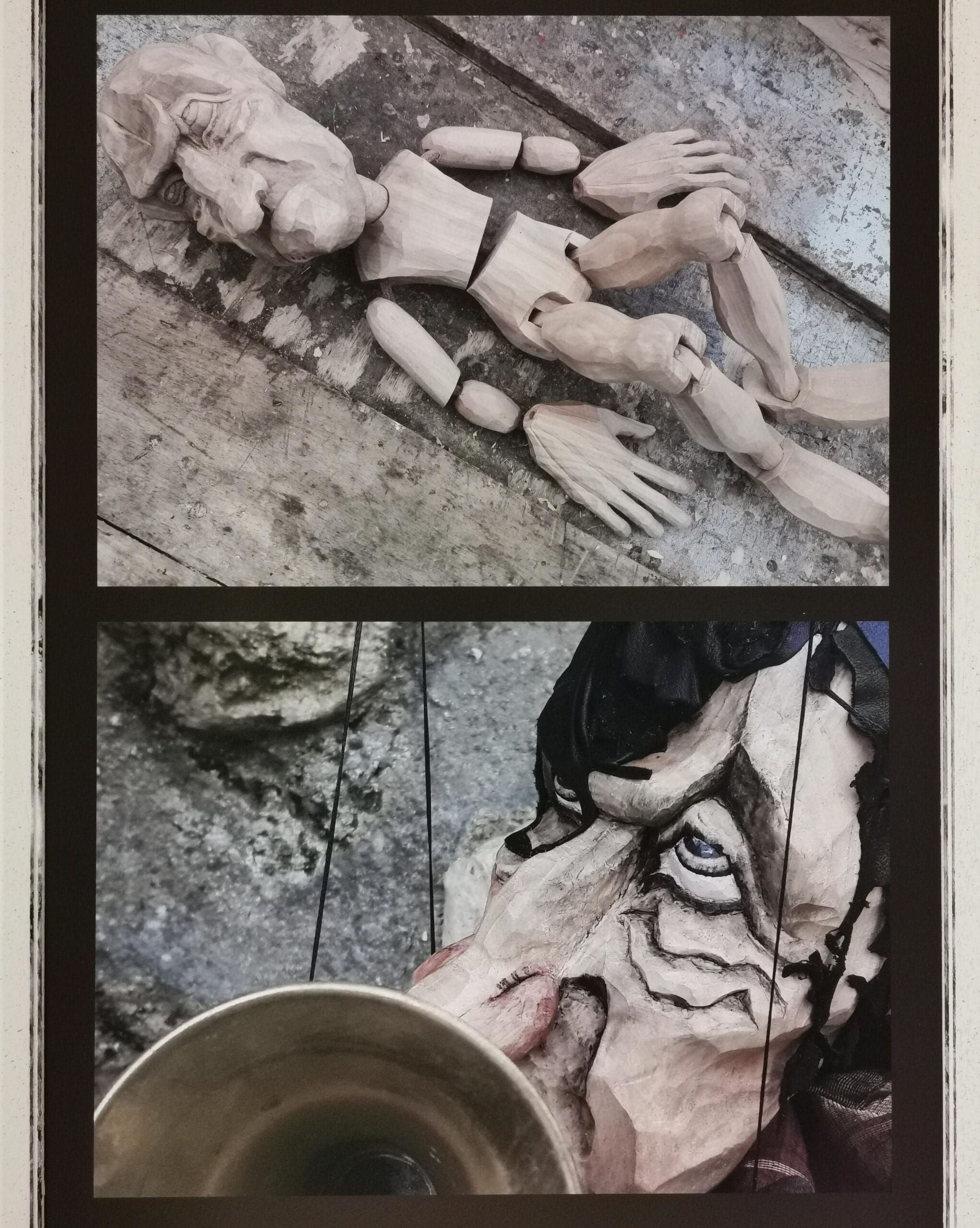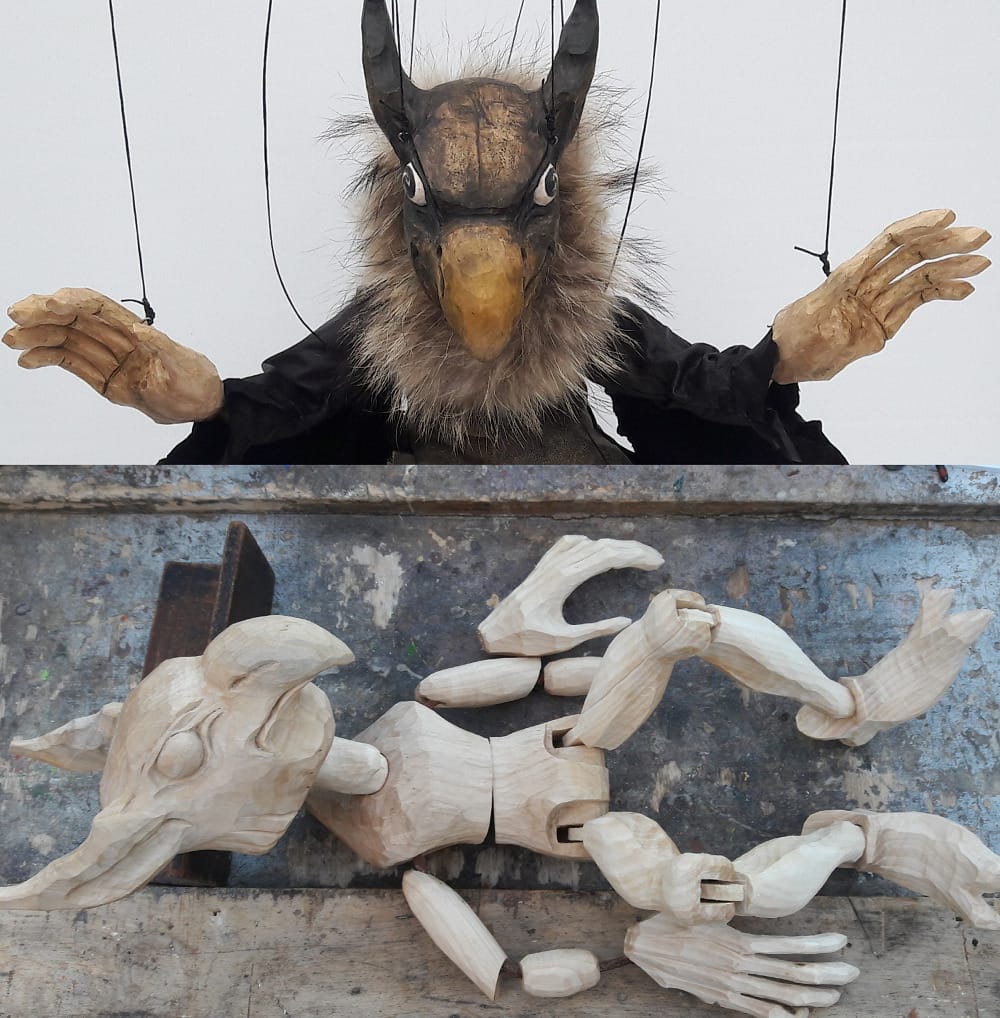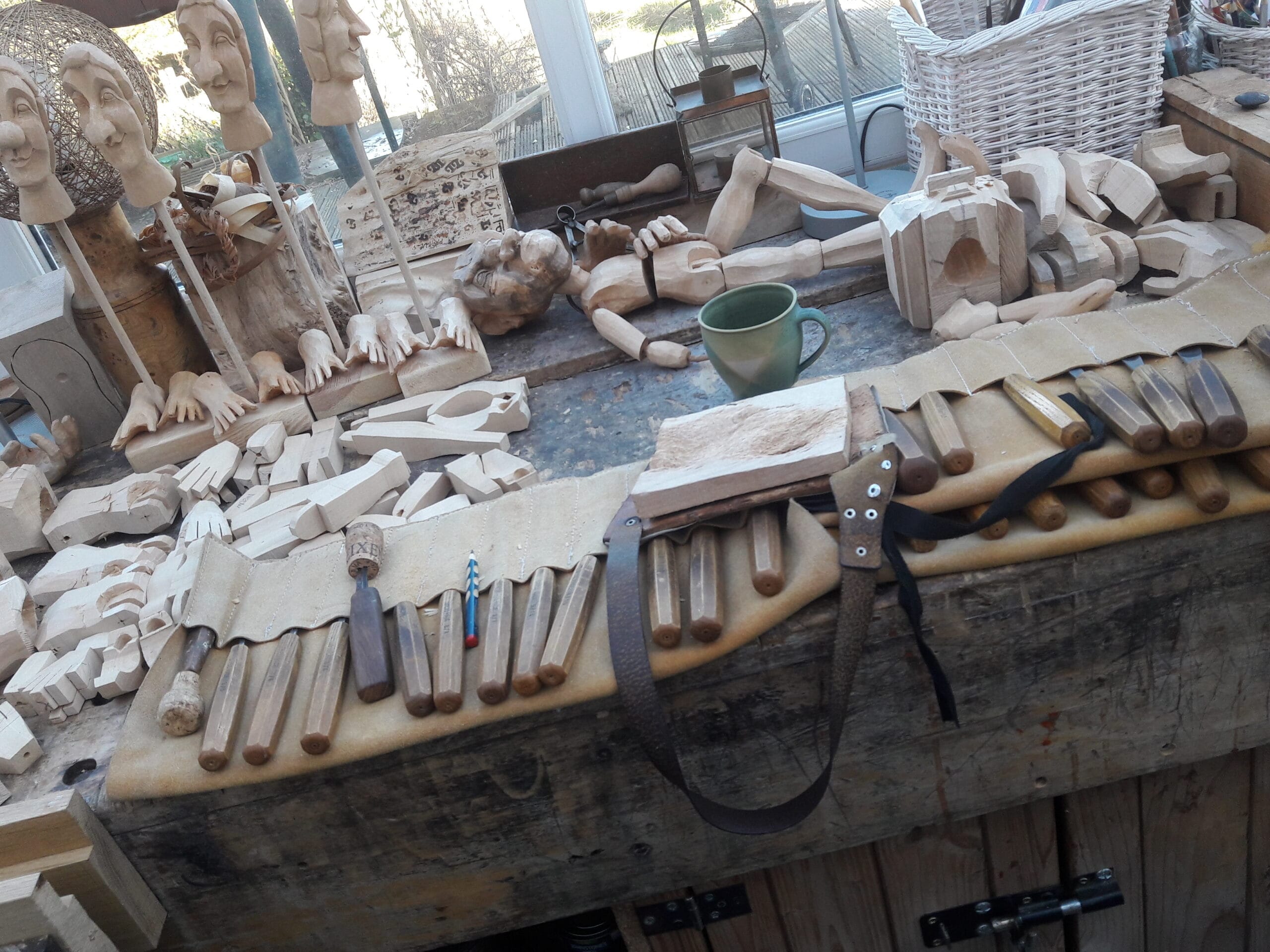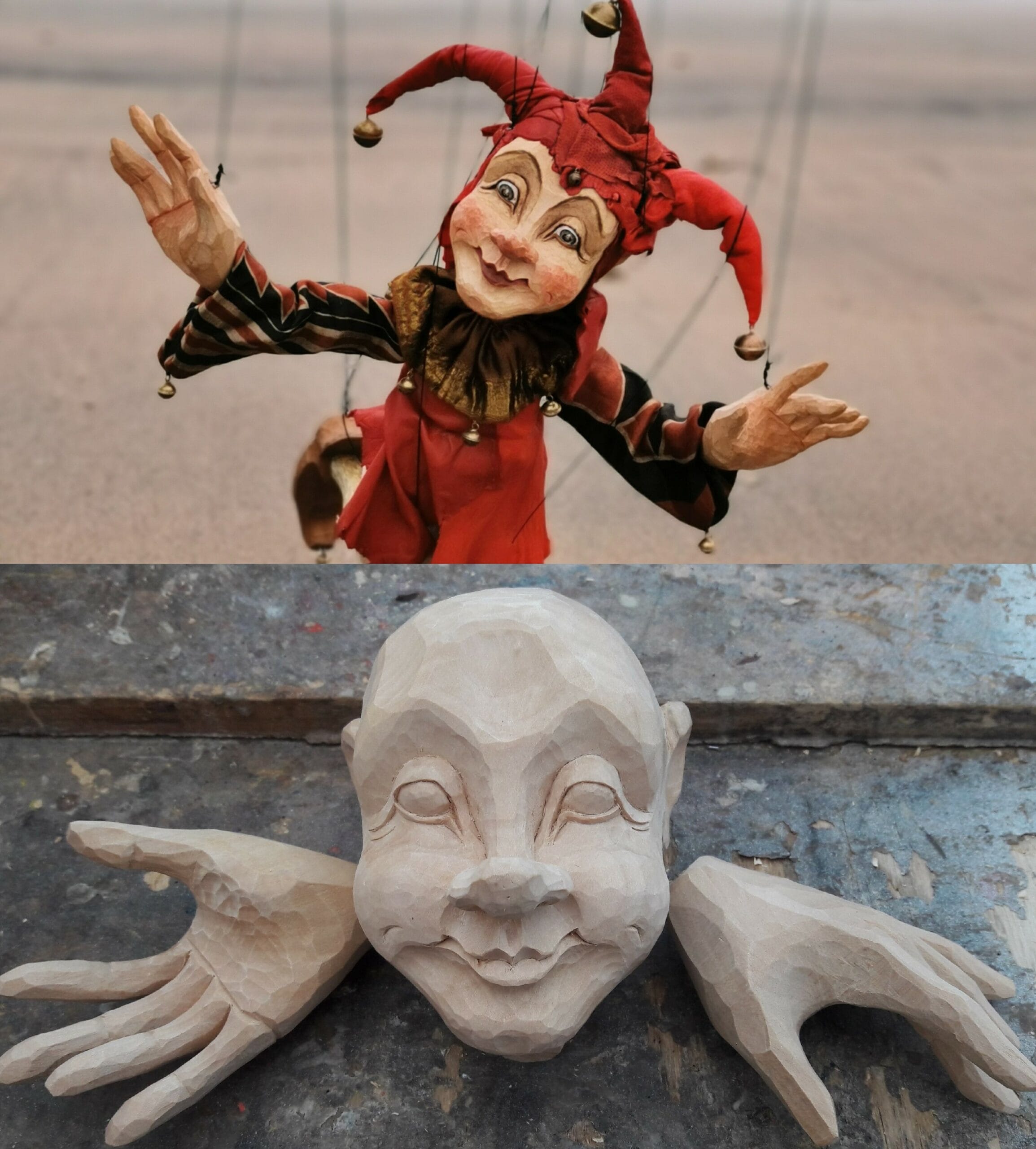 Our Creative Process
How we bring our marionettes to life varies depending on the size and detail of the character. However, what they all have in common is the process leading to the finished product. I starts with an idea, then a technical drawing of the subject is prepared, along with a duplicate drawing to allow me to mark the wood, ready to start shaping. My husband George starts cutting the wood in to the rough shapes of the puppets using industrial tools. Then the hand-carving can start and the magic begins. There are normally 15 individual parts of a marionette and these parts are connected with screws and leather and preserved with bees wax. After that all the parts are painted with oil paints and left to dry. In the meantime, I create a costume specifically designed for that marionette hand finished to suit the character, using natural materials such as silk, leather, velvet, cotton.
As you can begin to understand, this is a lengthy and demanding process, and I give each of my creation a small part of myself.
Shop